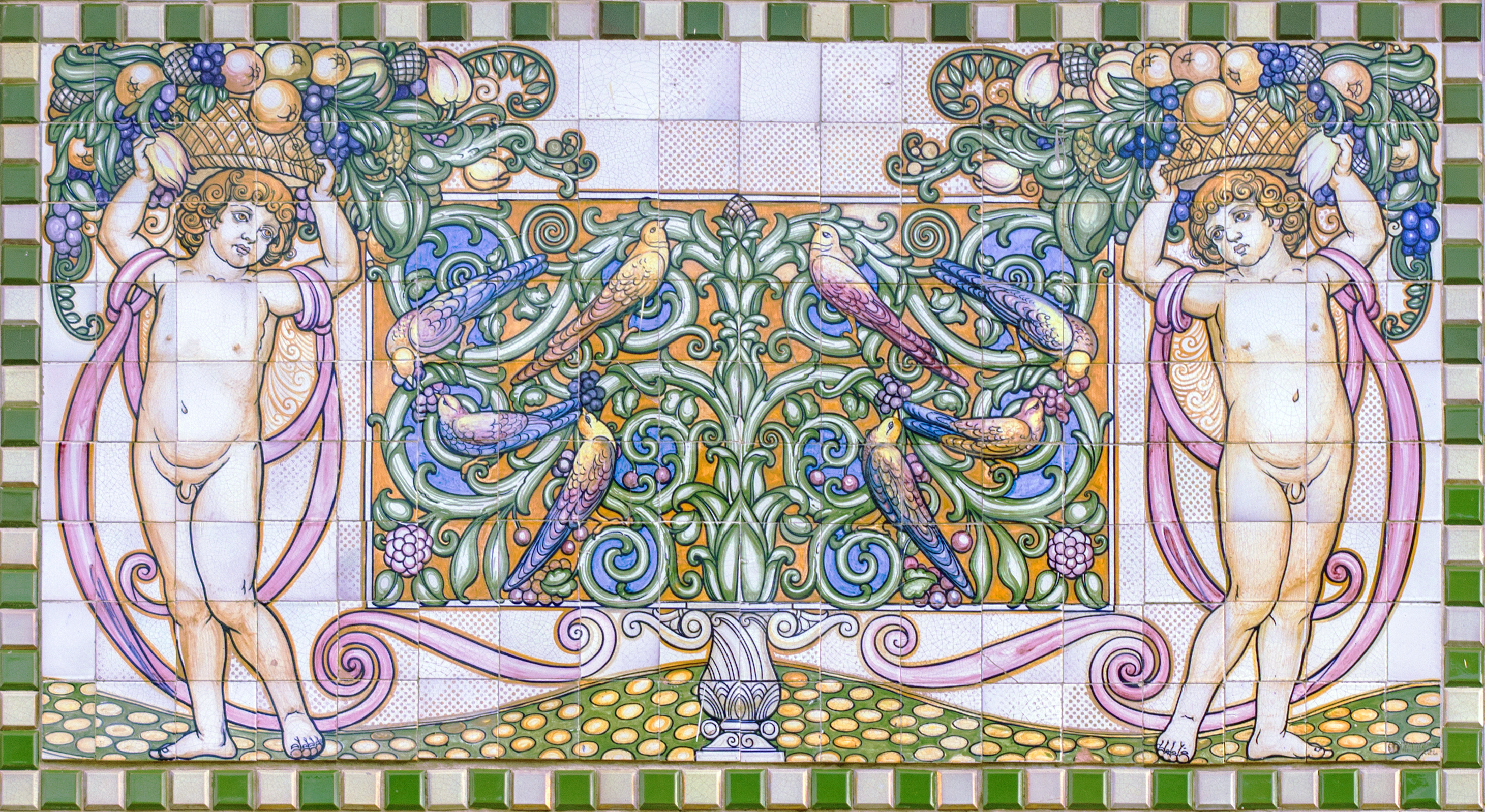 Located in a privileged position, sheltered by the pine grove, close to the sea and to the city center, Villa Argentina consists of three floors extending to a surface of about 1650 square meters.
It is surrounded by a little garden where, through a sunny opening, the access to the southern gallery and the atrium is located. The main staircase to access the upper floors is found in the atrium.
From the gallery you can enter the famous Mirrors' Room – or ballroom –  nowadays used for special events, marriages and civil unions (as detached Office of Civil State of the City of Viareggio).
At the end of the atrium there is the entrance to the Green Lounge – ex dining room – today designated as a conference room.
The services spaces are reachable through a door located under the staircase, which also leads to the ancient kitchens, nowadays spaces of support to the cultural activities, connected with various rooms of the building through interior passages and the service staircase.  
From the entrance, through a shorter gallery, you can enter a polygon shaped space which leads to the other rooms of the ground floor, which function as exhibit spaces, and to the ancient staircase, which leads to the first floor and the terrace.
On the first floor the various rooms are nowadays bright expository lounges; the biggest room, specifically equipped, hosts cultural meetings, conventions and conferences.
The second floor – with limited access – includes the offices which support the cultural activities and the detached offices of the City of Lucca – Office "Promotion and Tutelage of the territory".
There's even another floor, which consists in the wonderful little tower which stands above the Villa, not accessible to the public for security reasons. 
In the outside spaces, in addition to the little garden, a paving follows the whole perimeter of the Villa through a covered gallery to the back courtyard, on which overlooks a wing of the building which hosts the Library "Senatore Milziade Caprili" Onlus, open to the public and attended by the Cultural Association "Milziade Caprili" Foundation.